JOIN US AS WE COME TOGETHER FOR A FULL DAY OF PRESENTATIONS, CEUs, AND VENDOR SHOWCASES, FOLLOWED BY COCKTAILS AND ENTERTAINMENT!
VENDOR DAY OF
INFORMATION PACKET
SCHEDULE:

6:00-9:00
9:00-9:30
9:30-11:00
11:00-12:00
12:00-1:00
​
​1:00-2:00
2:00-3:00

​3:00-4:00
4:00-5:00

​5:00-7:00

VENDOR SHOWCASE SET UP
ATTENDEE REGISTRATION
ASID STATE OF THE CHAPTER & AWARDS PRESENTATION
VENDOR SHOWCASE
LUNCH/HOST CEU PRESENTATION
"2019 GLOBAL COLOR & DESIGN TRENDS" BY PPG PAINTS
VENDOR SHOWCASE
CEU PRESENTATION
​"MATERIALS IN THE NEW NOW" BY INTERFACE CARPET
VENDOR SHOWCASE
CEU PRESENTATION/VENDOR BREAKDOWN
​"AFFORDANCES" BY HAWORTH & INNERPLAN
COCKTAILS/DESSERT/ENTERTAINMENT
WE ARE ABLE TO BRING PROGRAMS LIKE THIS AT SUCH A LOW COST BECAUSE OF YOUR HIGH INVOLVEMENT & THE AMAZING SUPPORT FROM OUR VENDORS. WE LOOK FORWARD TO SEEING YOU AT ARcon!

​ATTENDEE COST:
​ASID & AIA MEMBERS: $45
NON-ASID MEMBERS: $60
STUDENT MEMBERS: $25
* ATTENDEE COST INCLUDES
ALL PRESENTATIONS, FOOD, AND COCKTAILS.
A PERCENTAGE OF ALL ATTENDEE TICKET PROCEEDS WILL GO TO THE ASID FOUNDATION.
THANK YOU FOR YOUR PARTICIPATION!

CEU DESCRIPTIONS
GLOBAL COLOR & DESIGN TRENDS




IDCEC COURSE #: CEU-107299
AIA COURSE #: AF2019GCDT, LU
PRESENTED BY LYNSEY HANKINS WITH PPG PAINTS

---
THE 2019 GLOBAL COLOR FORECAST IS RESEARCHED AND IDENTIFIED BY PPG's INTERNATIONAL TEAM OF COLOR EXPERTS AND SPECIALISTS. THIS PRESENTATION UNRAVELS THE MOODS, MINDSETS, AND DESIGN DIRECTIONS BEHIND THE ENTIRE FORECAST, BUT THE OVERARCHING MOOD THAT PREVAILS IS ONE OF THE TOGETHERNESS AND COMMUNITY, WHEREAS IN THE PAST WE NOTICED SINGULAR CONSUMER TRENDS, WE NOW NOTE THAT JOURNEYS ARE OF COLLECTIVE DISCOVERY.

​THE OVERARCHING TITLE THIS YEAR IS WE ARE - AN UNDERCURRENT OF FRESH OPTIMISM EVIDENT IN CONSUMER BEHAVIOR DESPITE THE LEVEL OF POLITICAL TURMOIL AND ARGUMENT OVERLOAD BROUGHT ABOUT BY SOCIAL MEDIA. WE ARE BEGINNING TO REDEFINE WHAT LUXURY MEANS; OTHERS ARE CREATING A LESS SHOWY OR PRIVATE EXPERIENCE FOR CONSUMERS. WE ARE ALSO QUIETLY POWERFUL. THERE IS AN INTEREST IN SIMPLICITY AND AUSTERITY EVIDENT AND TRENDING IN EVERY INDUSTRY (AUTOMOTIVE, FASHION, FURNITURE/DECOR, ARCHITECTURE, CONSUMER PRODUCTS, TECHNOLOGY, ETC.)

MATERIALS IN THE NEW NOW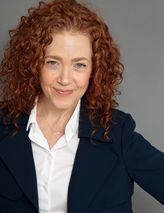 COURSE #: CEU-104180
PRESENTED BY CINDY KAUFMAN WITH INTERFACE

---
THIS COURSE WILL EXPLORE NEW, INNOVATIVE, AND ALTERNATIVE MATERIALS THAT ARE EMERGING FOR USE IN THE FIELDS OF ARCHITECTURE AND INTERIOR DESIGN. THE COURSE WILL INSPIRE, DELIGHT, AND CHALLENGE EVERY DESIGNER'S NOTION OF WHAT MATERIALS ARE AVAILABLE, AND HOW THEY CAN BE USED ON PROJECTS. DESIGNERS WILL SEE UNIQUE MATERIALS AND FAMILIAR ONES, AND LEARN HOW THEY CAN BE USED TOGETHER IN UNEXPECTED WAYS, AS WELL AS LEARN HOW TO SOURCE, UTILIZE, AND COMBINE THESE MATERIALS. THESE MATERIALS WILL BE EXAMINED IN THE CONTEXT OF CURRENT TRENDS IN THE GLOBAL INDUSTRY AND POPULAR CULTURE, TAKING INTO ACCOUNT SUSTAINABILITY, ADVANCES IN TECHNOLOGY, GLOBALISM, AND HUMAN EMOTION.

AFFORDANCES

AFFORDANCES ARE THE CHARACTERISTICS OF A SPACE THAT ENCOURAGE CERTAIN BEHAVIORS. THIS COURSE PRESENTS THE PHYSICAL, EMOTIONAL, AND COGNITIVE AFFORDANCES THAT EVERY WORKER MUST HAVE TO DO THEIR WORK AND THE ROLE OF THE WORKPLACE IN PROVIDING THEM.

​THE EMOTIONAL AFFORDANCES PLAY IN HELPING TO CREATE A POSITIVE EMOTIONAL ATMOSPHERE, THE PHYSICAL AFFORDANCES SUPPORT PHYSICAL COMFORT AND HEALTH, AND THE COGNITIVE AFFORDANCES SHOW HOW THE WORKPLACE CAN LITERALLY HELP US THINK.