KEYNOTE SPEAKER
The Future of Design is Equity
1.0H, General, Intermediate
The changing landscape of communities and industry requires inclusivity. A discussion that defines and implements Design Equity into all communities to reinforce value for all. Interior Design has become a commodity that can no longer be for a select few. We address the inequities and change the narrative of the intrinsic value Interior Design has on all.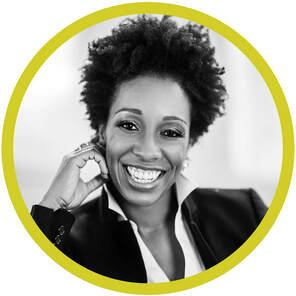 KIA WEATHERSPOON
DETERMINED BY DESIGN
Entrepreneur. Designer. Educator. Speaker. Kia Weatherspoon's path to interior design was unplanned. After 13 years of training as a ballet dancer her collegiate pursuit of her childhood passion was inevitable. What Kia did not foresee was being unable to afford her dream at the university level. Her solution to the lack of financial aid led her to the U.S. Air Force in 2001. Kia's plan was simple to utilize the military's educational benefits to pay for her academic endeavors. She intended to serve her country during the day and continue her dance education at night. However, the unforeseen tragedy of September 11th would alter those plans.

Shortly after 9-11 Kia was deployed to the Middle East to a bare base. In laymen terms imagine sand, tents, aircraft hangers, and more sand. In a shared space with fifteen other women Kia needed a sanctuary. She needed a place to let out the flood of emotions generated because it was her first time away from her family and out of the country. However, what Kia lacked thousands of miles away from home was privacy and a sense of comfort. So, when military supply issued troops sheets and miscellaneous items for their tent city living quarters, Kia didn't put them on her cot so she could sleep comfortably. She took some string hung it from the top of the tent and created three sheet walls around her cot. That was the first space Kia created, a space that wasn't dictated by extravagant finishes and furniture. It was a space that evoked an emotional reaction and a lasting memory. When Kia left the military in 2004, she knew she wanted to create spaces.
​
After 10 years of diverse design experience in Hospitality, Multi-Family and High-end Residential markets, Kia founded Determined by Design, a boutique firm specializing in designing and crafting interior stories. She has a Bachelors and Masters of Fine Arts in Interior Design from Moore College of Art & Design and Corcoran College of Art & Design, respectively. Kia believes in service based leadership, demonstrated through active involvement with the American Society of Interior Design (ASID). When summarized by her top five Gallup Strengths, Kia is a futuristic, positive, WOO that is strategic and a activator. She also has a prowess for strategic social media development.



---
DISTINGUISHED SPEAKER
Visioncasting: Driving the Future of Design
1.0H, General, Basic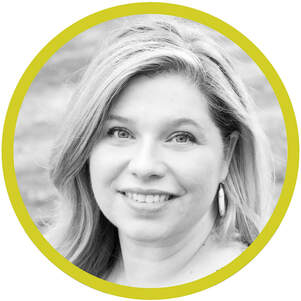 TONI GOCKE WYRE, ASID, LEED AP, WELL AP, Assoc. AIA
POLK STANLEY WILCOX
ASID NATIONAL BOARD OF DIRECTORS
Toni is a commercial interior designer specializing in Education, Healthcare and Corporate Interiors and was recognized as one of Arkansas Business' Top 40 under 40 Professionals in 2013. Additional honors include being a favorite local designer for several years in At Home in Arkansas magazine and one of Arkansas Business' Publishing Group's Women to Watch. Over the last decade, her work has received over 36 regional design awards, crossing all sectors, from residential and corporate to hospitality, healthcare and education. In addition to managing interiors projects as a Senior Associate at Polk Stanley Wilcox Architects, Toni currently serves as Director-at-Large on the National Board of the American Society of Interior Designers (ASID). In July of 2018, she was selected to be an International WELL Building Institute (IWBI) Global WELL concept advisory after being the first in Arkansas to achieve her WELL AP accreditation.