VENDOR DAY OF INFORMATION PACKET
COMING SOON​
SCHEDULE:
8:00-10:30
9:00-9:30
9:30-10:30
10:30-11:45
11:45-12:00
12:00 - 1:00
​1:00-2:00
2:00-3:00
​3:00-4:00
4:00-5:00
​5:00-7:00

VENDOR SHOWCASE SET UP
ATTENDEE REGISTRATION
ASID STATE OF THE CHAPTER
VENDOR SHOWCASE
BREAK
LUNCH/CEU PRESENTATION
​VENDOR SHOWCASE
KEYNOTE/HOST CEU PRESENTATION
VENDOR SHOWCASE
CEU PRESENTATION/VENDOR BREAKDOWN
COCKTAILS/GAMES
WE ARE ABLE TO BRING PROGRAMS LIKE THIS AT SUCH A LOW COST BECAUSE OF YOUR HIGH INVOLVEMENT & THE AMAZING SUPPORT FROM OUR VENDORS. WE LOOK FORWARD TO SEEING YOU AT ARcon!
​ATTENDEE COST:
​ASID & AIA MEMBERS: $60
NON-ASID MEMBERS: $75
ASID STUDENT MEMBERS: $30 | STUDENT NON-MEMBERS $45
* ATTENDEE COST INCLUDES
ALL PRESENTATIONS, FOOD, AND COCKTAILS.
COCKTAIL HOUR FROM 5:00-7:00 IS FOR VENDORS/DESIGN PROFESSIONALS ONLY*
A PERCENTAGE OF ALL ATTENDEE TICKET PROCEEDS WILL GO TO THE ASID FOUNDATION.
THANK YOU FOR YOUR PARTICIPATION!

INTERESTED IN SPONSORING A CEU FOR ARCON?
MUST BE A 2022 CHAPTER SPONSOR TO QUALIFY
Contact Program Chair Ana Quintero for more info:
Ana@shineidstudio.com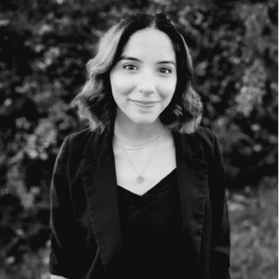 KEYNOTE SPEAKER: THERE'S AN ELEPHANT IN YOUR OFFICE

A QUARTER OF THE U.S. ADULT POPULATION, 64.6 MILLION PEOPLE, LIVE WITH A MENTAL HEALTH DISORDER. BUT, SHHH, WE DON'T TALK ABOUT THAT AT WORK...UNTIL NOW. HAVING RECOGNIZED THAT IT'S TIME TO CREATE A POST-PANDEMIC ENVIRONMENT WHERE EVERYONE CAN DO THE JOB THEY WERE HIRED TO DO, WE'RE ADDRESSING THE ELEPHANT IN THE ROOM.

MANAGERS WHO UNDERSTAND MENTAL AND EMOTIONAL HEALTH ARE EMPOWERED TO TALK OPENLY ABOUT IT. THIS HELPS CREATE AN ENVIRONMENT WHERE EVERYONE CAN THRIVE, INCLUDING EMPLOYEES WITH A MENTAL ILLNESS OR PSYCHIATRIC DISABILITY.
ASHLEY WILL SHARE AND ADDRESS MENTAL HEALTH CONDITIONS MOST COMMONLY FOUND IN THE WORKPLACE, AND RECOMMEND PRACTICAL STEPS THAT CAN BE TAKEN TO NOTICE, IDENTIFY, AND PROPERLY INTERACT WITH THE 'ELEPHANTS IN YOUR OFFICE'.
​
ADDITIONAL SPEAKERS/CEU'S TO BE ANNOUNCED SOON!