VENDOR DAY OF INFORMATION PACKET​
WE ARE ABLE TO BRING PROGRAMS LIKE THIS AT SUCH A LOW COST BECAUSE OF YOUR HIGH INVOLVEMENT
​& THE AMAZING SUPPORT FROM OUR VENDORS. WE LOOK FORWARD TO SEEING YOU AT ARcon!
​ATTENDEE COST:
​ASID & AIA MEMBERS: $60
NON-ASID MEMBERS: $75
ASID STUDENT MEMBERS: $30 | STUDENT NON-MEMBERS $45
* ATTENDEE COST INCLUDES
ALL PRESENTATIONS, FOOD, AND COCKTAILS.
COCKTAIL HOUR FROM 5:00-7:00 IS FOR VENDORS/DESIGN PROFESSIONALS ONLY*
A PERCENTAGE OF ALL ATTENDEE TICKET PROCEEDS WILL GO TO THE ASID FOUNDATION.
THANK YOU FOR YOUR PARTICIPATION!

KEYNOTE SPEAKER: THERE'S AN ELEPHANT IN YOUR OFFICE

A QUARTER OF THE U.S. ADULT POPULATION, 64.6 MILLION PEOPLE, LIVE WITH A MENTAL HEALTH DISORDER. BUT, SHHH, WE DON'T TALK ABOUT THAT AT WORK...UNTIL NOW. HAVING RECOGNIZED THAT IT'S TIME TO CREATE A POST-PANDEMIC ENVIRONMENT WHERE EVERYONE CAN DO THE JOB THEY WERE HIRED TO DO, WE'RE ADDRESSING THE ELEPHANT IN THE ROOM.

MANAGERS WHO UNDERSTAND MENTAL AND EMOTIONAL HEALTH ARE EMPOWERED TO TALK OPENLY ABOUT IT. THIS HELPS CREATE AN ENVIRONMENT WHERE EVERYONE CAN THRIVE, INCLUDING EMPLOYEES WITH A MENTAL ILLNESS OR PSYCHIATRIC DISABILITY.
ASHLEY WILL SHARE AND ADDRESS MENTAL HEALTH CONDITIONS MOST COMMONLY FOUND IN THE WORKPLACE, AND RECOMMEND PRACTICAL STEPS THAT CAN BE TAKEN TO NOTICE, IDENTIFY, AND PROPERLY INTERACT WITH THE 'ELEPHANTS IN YOUR OFFICE'.
​
CEU: SANCTURAY SPACES FOR NEURODIVERGENTS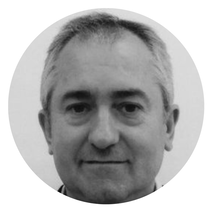 SANCUARY SPACES FOR NEURODIVERGENTS
PRESENTED BY : STEWART BROWN
---
BY ESTABLISHING A FIRM INDERSTANDING OF THE CHALLENGES NEURODIVERGENT EMPLOYEES EXPERIENCE AT WORK, ALONG WITH PROVIDING CLARITY AND RESEARCH AROUND WHAT MAKES A SUCCESSFUL SANCTUARY SPACE - THIS CUE PROVIDES PRATICAL WORKPLACE DESIGN SOLUTIONS TO INCORPORATE INTENTIONALLY DESIGNED SANCUARIES INTO THE WORKPLACE THAT ACCOMMODATE THE NERODIVERSE POPILATION AND BENEFIT ENTIRE ORGANIZATIONS.
​
CEU: WELLNESS LIFESTYLE DESIGN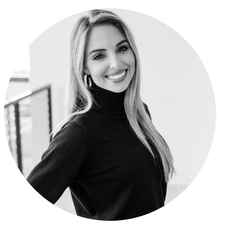 WELLNESS LIFESTYLE DESIGN
PRESENTED BY : MCCALL ALLEN, SHAW CLIENT ENGAGMENT MANAGER
ALICIA ARIZA, SHAW SENIOR MARKETING OPERATIONS MANAGER
---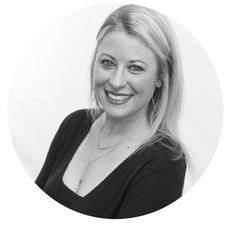 INTERACTIVE PRESENTATION THAT WILL EXPLORE THE WAYS YOU CAN ACHIEVE HEALTH AND WELFARE IN DESIGN.
​
THIS CURRICULUM EXPLORES PARALLELS BETWEEN EMBRACING WELLNESS LIFESTYLE DESIGN AND THE POSITIVE IMPACT IT HAS ON PROJECTS. THE DATA WE HAVE COLLECTED SHOWS US THAT LEADERS MANAGING FIRMS THAT EMBRACE AND DEMONSTRATE A WELLNESS CULTURE ARE FAR MORE RESILIENT, WIN MORE WORK, INCREASE THEIR CREATIVE OUTPUT, AND HAVE HIGHER EMPLOYEE SATISFACTION.​
---