KEYNOTE SPEAKER
Under Pressure: Looking for Answers through Workplace Design
​Provided by Evo Business Environments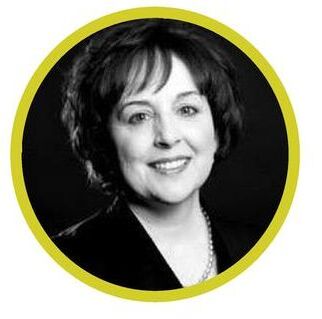 MARGARET GILCHRIST SERRATO, PhD, AIA, CSM, MBA
HERMAN MILLER
Margaret Gilchrist Serrato
, PhD AIA CSM MBA created and leads all course in real-time. Dr. Margaret has over thirty
years experience
in workplace strategy and design. She was the national workplace strategist for ten years at Herman Miller. Before that, she practiced workplace design at two national architecture firms for over fifteen years. Dr. Margaret Serrato founded
AreaLogic
Workplace Strategy in 2019 to provide workplace design and education. Their mission is to help clients create high performance workplaces that support alternative and agile work styles.
---
KEYNOTE SPEAKER
Discovering your Seeds of Greatness
Provided by ImageWorks Commercial Interiors

​Within you lies greatness. You were born with a purpose that only you can fulfill. You have "seeds of greatness!" The sooner you identify and embrace the value you bring, the happier and more successful you'll be. In this presentation. Michelle will walk you through a

7 step

framework to help you discover the greatness

within

you and how to leverage the power of your story to make a difference!

​
MICHELLE PRINCE
PRINCE PERFORMANCE GROUP, LLC
Michelle Prince
is a best-selling author & a highly
sought after
Zig Ziglar Motivational Speaker. She has gone onto author dozens of additional books and products in the areas of achievement, motivation,
productivity
and success. She owns her own publishing company and is the founder of the "Book Bound Workshop" which helps soon-to-be authors get their story "out of their head and onto paper." Michelle knows we all have a story and is passionate about helping others tell their stories so they can impact other people's lives. Michelle Prince owns & operates Prince Performance Group, LLC.
​